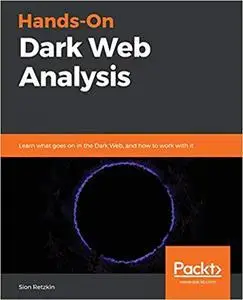 Hands-On Dark Web Analysis
2018 | English | ISBN: 178913336X | 210 pages | EPUB | 24 MB
Understanding the concept Dark Web and Dark Net to utilize it for effective cybersecurity
Key Features
Understand the concept of Dark Net and Deep Web
Use Tor to extract data and maintain anonymity
Develop a security framework using Deep web evidences
Book Description
The overall world wide web is divided into three main areas - the Surface Web, the Deep Web, and the Dark Web. The Deep Web and Dark Web are the two areas which are not accessible through standard search engines or browsers. It becomes extremely important for security professionals to have control over these areas to analyze the security of your organization.